Small exterior upgrades best return on investment
Posted: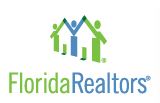 Small exterior upgrades best return on investment
WASHINGTON – Jan. 14, 2015 – Homeowners often consider remodeling projects as a way to add value to their homes, but some add more value – and better recoup costs – than others, according to Realtors in the latest Cost vs. Value Report.
"It can be a daunting task to even decide on what home improvement projects to undertake, let alone to physically tackle and complete them," says National Association of Realtors (NAR) President Chris Polychron. "Realtors know what buyers are looking for during their search, and curb appeal is and always will be important. That explains why Realtors once again rated exterior projects as some of the most attractive and valuable for homeowners."
HouseLogic.com, NAR's consumer website, highlights the report's results in its "Best Bets for Adding Value to your Home in 2015" slideshow. The full project descriptions and national and regional project data are posted online.
Only one project returned more money at time of sale than it cost to install: a steel entry door, which has led the cost vs. value list in previous years. According to Realtors, a new steel entry door returns about 101.8 percent of its costs upon resale compared to an estimated 96.6 percent recoup last year.
In addition to returning the most money at the time of sale, the steel entry door is also consistently the least expensive project in the annual Cost vs. Value Report, costing a little more than $1,200 on average.
Rounding out the top 10 projects in terms of cost recouped:
Manufactured stone veneer (92.2 percent)
Garage door replacement – midrange project (88.5 percent)
Siding replacement with fiber cement (84.3 percent)
Garage door replacement – upscale project (82.5 percent)
Vinyl siding replacement (80.7 percent)
Wood deck addition (80.5 percent)
Minor kitchen remodel (79.3 percent)
Wood window replacement (78.8 percent)
Foam-backed vinyl siding replacement (77.6 percent)
© 2015 Florida Realtors®