Listings needed…!
Posted: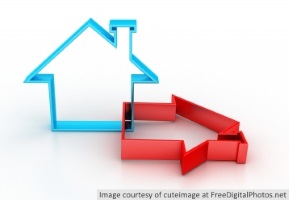 Image courtesy of cuteimage at FreeDigitalPhotos.net

Do you have a property in the "sweet spot" and thinking of selling? Now is the time!
---
Study: Bigger Gap in Buyers' Needs vs. Current Listings
50% of home shoppers are looking for a home priced under $288K, which is 9.1% below the median list price of homes on the market. The gap in four Fla. cities runs from 10.3%  to 5.5%. Only in the  $340K and $350K price range does supply meet demand.
SANTA CLARA, Calif. – There is a wide gap between what buyers want and what's currently available for sale, according to new research released from realtor.com. According to the study, half of all home shoppers currently want a home priced under $288,000, but that's 9.1% below the median list price of homes currently on the market.
"The price differences between what buyers are searching for, closing on, and what's available on the market demonstrates just how big the gap is for entry level homebuyers," says Danielle Hale, chief economist for realtor.com. "Buying a first home has always been a challenge, but with such a slim number of entry-level homes available, it's especially difficult now."
The study includes four Florida cities, and while Miami-Fort Lauderdale-West Palm Beach has a bigger gap than national numbers between buyers' needs and availability, other cities fare better.
Florida gaps between buyers' budgets and MLS listings:
Miami-Fort Lauderdale-West Palm Beach: 10.3% price difference ($40,050)
Orlando-Kissimmee-Sanford: 8.0% price difference ($25,050)
Jacksonville: 7.6% price difference ($23,950)
Tampa-St. Petersburg-Clearwater: 5.5% price difference ($15,050)
The median sales price of homes purchased in April was $267,000 (NAR, Existing Home Sales data), which is about 15% ($48,000) lower than the price of inventory on the market. Based on the analysis, currently, the only price range where supply is meeting demand for homes is between $340,000 and $350,000, with an imbalance below and above.
This gap between what buyers' goals and available listings has contributed to the 4% year-over-year decrease in the pace of home sales so far in 2019, Hale says.
Seeking a balanced market
Realtor.com estimates that about 94,000 homes priced $100,000-$340,000 need to be added to the market to achieve balance – a 15% increase in the number of listings currently available in the entry- to mid-price-tier – which is challenging since inventory growth is currently flat in this category. By comparison, homes above $750,000 – the tier where inventory is growing the most – only saw an 11% yearly increase in April.
"Entry-level homes continue to be difficult to come by as the inventory composition shifts more and more toward higher-priced homes," says Hale. "This is causing smaller and more affordable homes to appreciate rapidly, resulting in a mismatch between what buyers are able to spend and what sellers expect to receive."
This year, smaller homes (750-1,750 square feet.) have appreciated 12.1%, or 3.5 times faster than mid- to large-sized homes (3,000-6,000 square feet.), which have appreciated 3.4% year-over-year.