Lee County Property Values Increase 6 percent for 2017
Posted: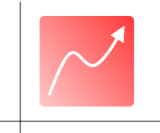 Lee County property values increase 6% for 2017 as reported May 31, 2017 in the Naples Daily News. Six percent is the overall average increase for all property in Lee County.
Your mileage may vary. There are a number of municipalities in Lee County and the increase regionally within does vary.
Bonita Springs increase 5.93%
Cape Coral increase 7.87%
Estero increase 4.64%
Fort Myers Beach increase 4.84%
Fort Myers increase 8.1%
Sanibel increase 5.87%
Will my real estate taxes go up? It's very likely. Until the tax/millage rate is set the exact amount is unknown. The first glimpse of proposed rates (which could go up or down) will be in July.
If there is no change in the millage rate then your tax bill will go up and the municipalities will have more funds to work with for services. If the millage rate goes up (I believe unlikely) your tax bill will go up and the municipalities will have even more money to work with. Lastly, if the millage rate goes down it depends. It depends on how much it goes down. You tax bill could go up, stay the same, or even be reduced with a proportional change in the amount of funds the municipalities will have to work with.
There are two major considerations that will drive the tax rate decision: i) general increase in costs for the same goods and services from the previous year, and ii) expansion of the budget for moving planned projects up in time and/or the introduction of new projects for landscaping, roadways, utilities, and the like.