NAPLES Real Estate Activity May 2020
Posted: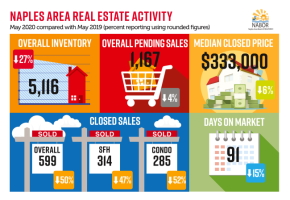 NAPLES Real Estate Activity May 2020
Naples Real Estate Data
as reported by the Naples Area Board of REALTORS®
SNEAK PEEK FOR NEXT MONTH's JUNE REPORT
Downing-Frye breaking the numbers again!
June 2020 should be a great month for pending sales. June 2019 Downing-Frye participated in $86 million in new pending sales volume. So far for the first 18 days of June 2020 Downing-Frye participated $106 million in pending sales volume.
FREE online Search with a Pro. I have offered for years and conducted countless one-on-one personal private online webinars, all from the comfort and safety of your living room.
Real estate is open for business in Florida under strict COVID-19 guidelines. -Bob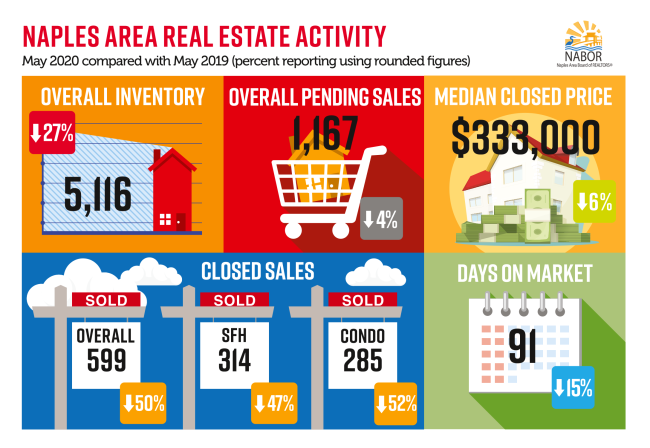 LINK TO DETAILED 4-YEAR HISTORICAL GRAPHICAL REPORT
Detailed report data through April 2020
with enlarged graphs
(includes the Naples [pg1], Bonita Springs, and Estero [pg2] markets)
(If your device is not registered, you will be asked to do so before downloading the report.)