NAPLES Real Estate Activity March 2020
Posted: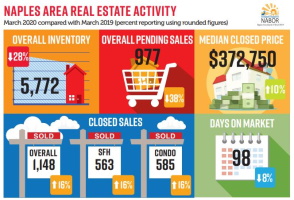 NAPLES Real Estate Activity March 2020
Naples Real Estate Data
as reported by the Naples Area Board of REALTORS®

Greetings…each month's number are a bit behind the calendar due to the time it takes for data input relative transactions in the last week of any month. Numbers are usually available be the middle of the following month. Even so, they are continually updated after that.

For those wondering about the market right now the very preliminary numbers for Downing-Frye Realty for 1st quarter 2020 indicate a 20%+ increase over 2019, well in excess of $300M! Now that's pretty darn good considering the environment around COVID-19.

The first two days of April 2020, looking at newly written contracts, are on par with April 2019. Will it last?

Real estate is open for business in Florida under strict COVID-19 guidelines. -Bob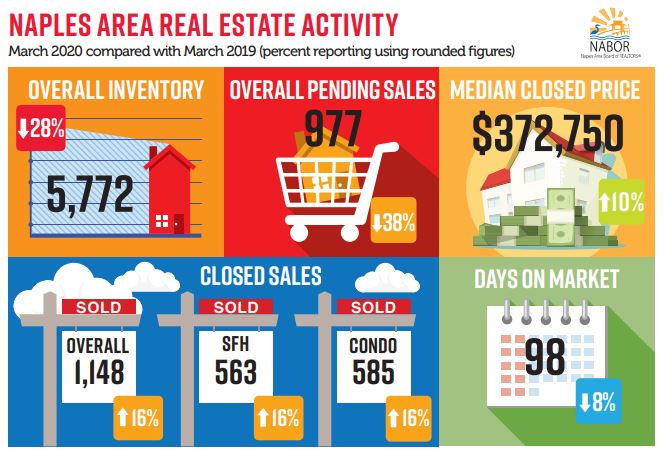 LINK TO DETAILED 4-YEAR HISTORICAL GRAPHICAL REPORT
Detailed report data through March 2020
with enlarged graphs
(includes the Naples [pg1], Bonita Springs, and Estero [pg2] markets)
(If your device is not registered, you will be asked to do so before downloading the report.)