Naples, Collier & Lee County Property Values Increase More than Expected
Posted: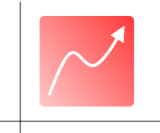 Naples to Fort Myers Initial Property Value Estimates miss the mark – Even Higher than Predicted
Collier County – Naples & Marco Island – up 8.6%; Lee County (Bonita Springs, Estero, Fort Myers…) up 7.5%
Another preliminary report by the counties' property appraiser's show that previous estimates of property values in the two counties missed the mark – they were too low. The current estimated increase in property values for 2015 tax year are: Collier County: 8.6% and Lee County 7.6%.
Noteworthy within counties.
Lee County Up 7.6%:
Estero (fire district) up 11.1%
Bonita Springs up 9.7%
Fort Myers: up 9.5%
Fort Myers Beach: up 8.2%
Collier County Up 8.6%:
Naples: Up 8.3%
Marco Island: Up 8.2%
Big Corkscrew (fire district): Up 13.7%
Immokalee (fire district): Up 12.1%
East Naples (fire district): 10.3%
Property values will bet set and available to property owners via a TRIM (truth in millage) statement in July. Additionally, in the TRIM statement will be the proposed millage amounts.
Florida real estate taxes are paid in arrears. This means that the 2015 taxes are due in January of 2016. Discounts are available for payment as early as December 2015 and payments will be late after March 2016.
It's also important to remember that the assessed property value reflects the value as of January 1, 2015. Therefore, whatever the value on your TRIM statement, the property value is likely higher than what's reported the day you read it.
For those Florida property owners who declare Florida as their primary residence will benefit from Homestead Exemptions and Save our Home assessed valuation cap on increase amount.