Fla.'s housing market: Rising sales, prices in Oct. 2014
Posted: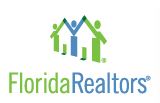 Fla.'s housing market: Rising sales, prices in Oct. 2014
 re-posted with permission
ORLANDO, Fla. – Nov. 20, 2014 – Florida's housing market reported more closed sales, higher median prices and a rising inventory in October, according to the latest housing data released by Florida Realtors®. Closed sales of single-family homes statewide totaled 21,894 last month, up 17.8 percent over the October 2013 figure.
The statewide median sales price for single-family existing homes last month was $177,000, up 4.6 percent from the previous year, according to data from Florida Realtors Industry Data and Analysis (IDA) department in partnership with local Realtor boards/associations. The statewide median price for townhouse-condo properties in October was $139,900, up 7.7 percent over the year-ago figure. The median is the midpoint; half the homes sold for more, half for less.
"October marks the 35th month in a row that statewide median sales prices rose year-over-year for both single-family homes and townhouse-condo properties," said 2014 Florida Realtors®President Sherri Meadows, CEO and team leader, Keller Williams, with market centers in Gainesville, Ocala and The Villages. "The state's housing market continues to benefit from more people moving to Florida, a steadily improving jobs outlook and growing economy."
Statewide, the inventory (active listings) of single-family homes in October rose 4.9 percent year-over-year, while new townhouse-condo inventory rose 3.4 percent.
According to the National Association of Realtors (NAR), thenational median sales price for existing single-family homes in September 2014 was $210,300, up 5.9 percent from the previous yearthe national median existing condo price was$205,200.In California, the statewide median sales price for single-family existing homes in September was $460,940; in Massachusetts, it was $325,000; in Maryland, it was $257,575; and in New York, it was $227,500.
Looking at Florida's townhouse-condo market, statewide closed sales totaled 9,377 last month, up 7.4 percent compared to October 2013. The closed sales data reflected fewer short sales last month compared to the previous year: Short sales for condo-townhouse properties declined 55.6 percent while short sales for single-family homes dropped 47.6 percent. Closed sales typically occur 30 to 90 days after sales contracts are written.
"Everything appears to be moving in the right direction, against a background of moderate and sustainable price changes," said Florida Realtors Chief Economist Dr. John Tuccillo, "Condo sales stand out, since they had been down for the first eight months of the year when compared with the previous year. However, it's unclear whether the October numbers signal a revival of the brisk-paced recovery in the housing market, or whether this is a one-month anomaly. The next several months will tell the tale.
"We could be seeing an early onset of the 'Winter of '13' effect, whereby snowbirds, fearing a recurrence of the bitter weather of last winter, are arriving early and looking to lock in homes before the main seasonal rush."
Inventory was at a 5.4-months' supply in October for single-family homes and at a 5.9-months' supply for townhouse-condo properties, according to Florida Realtors.
According to Freddie Mac, the interest rate for a 30-year fixed-rate mortgage averaged 4.04 percent in October 2014, down from the 4.19 percent average recorded during the same month a year earlier.
To see the full statewide housing activity reports, visit Florida Realtors website.
© 2014 Florida Realtors®