Cash is King? Maybe not. Perils and pitfalls.
Posted: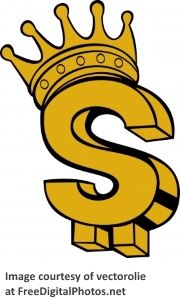 Florida real estate cash versus mortgage purchase takes a turn.
According to a report by RealtyTrac released last week, for the first time since the housing crisis in 2009 more than half of the sales of Florida real estate are now funded with a purchase money mortgage.
For 64 straight months in the Sunshine State cash was King. Much has changed since 2009.
One major impact as a result of high mortgage applications and processing are increasing delays in underwriting and delayed closings. This raises a flag to anyone (buyer and seller) involved with a purchase and sale contract with a financing contingency. Pre-approvals must be thorough, lender underwriting must be understood, and contractual financing contingency dates are critical to understand. Seek professional advice, always.
This is a major concern for those who write a cash contract and then seek to obtain financing. A seller in such a transaction may not be very forgiving and seek expenses and other compensation in exchange for a delay. Worse, the seller may not grant the delay at all putting deposit money at risk. This is not a good time at all to reopen negotiations.
If you write a cash contract to purchase Florida real estate, be prepared to close on time with cash as your contract obligation requires. This is not a good time at all to reopen negotiations.
Work closely with your REALTOR and be sure all partied are in communication regarding the transaction from the outset. Last minute unexpected surprises are the worst that can happen.
Certain Florida geographic areas still claim cash as King for Florida real estate purchase and sale.
56% Naples-Marco Island
54% Sarasota-Bradenton
53% Miami
---
Image courtesy of vectorolie at FreeDigitalPhotos.net